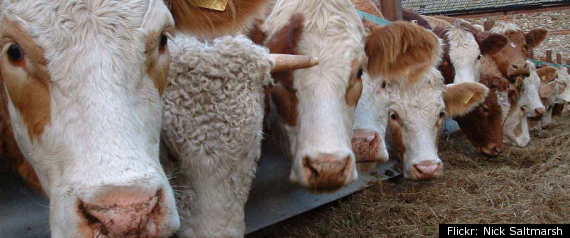 Test Tube Meat Coming, But Stanford Biologist Hails New Meat Alternative
From Huffingtonpost.com

VANCOUVER — Meat lovers may not need to wait for the price of $250,000 test-tube hamburgers to drop. A researcher says that he has created a vegetable-based product capable of winning over the taste buds and wallets of meat and dairy lovers.
Such success could singlehandedly help satiate the world's growing appetite for meat — a desire that is expected to double meat consumption by 2050. The first such food capable of replicating the taste, texture and nutrition of animal products could very likely debut by the end of this year, said Patrick Brown, a molecular biologist at Stanford University.
"We have a class of products that totally rocks, and cannot be distinguished from the animal-based product it replaces, even by hardcore foodies," Brown said.